8 Holiday Shopping Safety Tips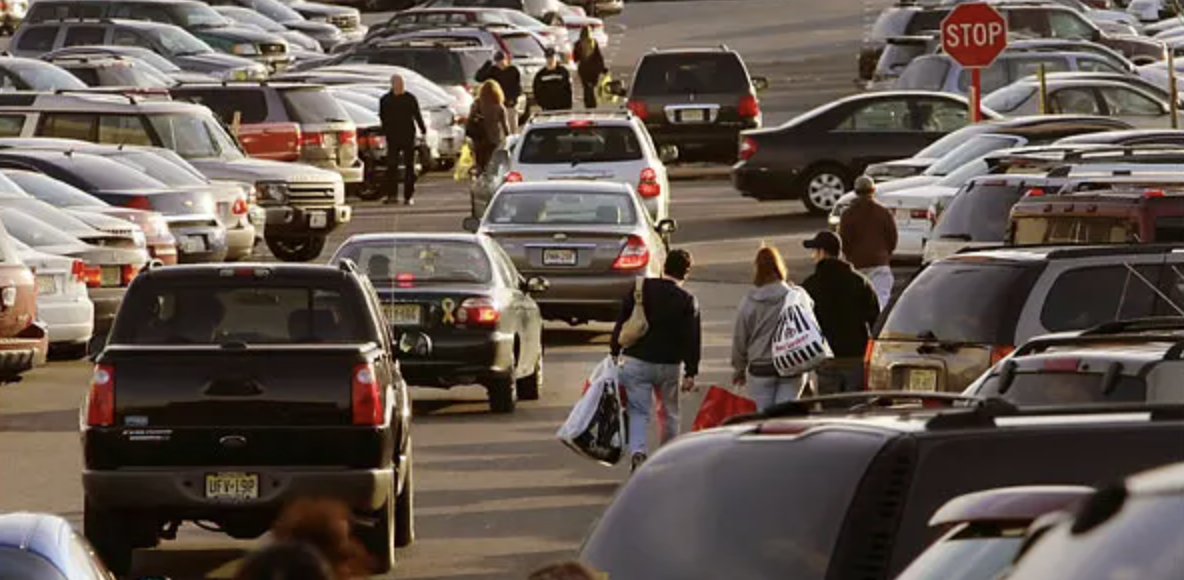 8 Holiday Shopping Safety Tips
It's that time of year again. The holiday season is in full swing and people are bustling in and out of shops eager to wrap up their holiday shopping. But crowded parking lots, inattentiveness and road rage can be a recipe for disaster.
Parking lots are more dangerous than we think. More than 50,000 crashes occur in parking lots and garages every year, resulting in more than 500 deaths and over 60,000 injuries. As alarming as these numbers are, they jump on Black Friday and remain higher than normal throughout the holiday shopping season.
Here are some critical safety tips from AAA to keep in mind and share with loved ones as we approach the holiday season.
Focus on driving. Your main focus should be on parking lot safety, not finding a great parking spot.
Keep it moving. Follow traffic signs inside the parking lot and avoid sudden stops, which could get your vehicle rear-ended. If you do stop, scan for pedestrians and cars before you accelerate.
Park farther away. Areas close to the store are typically the most congested. Parking farther away will also decrease the odds that someone is waiting for your spot when you get to your vehicle. Just make sure the area is well-lit if you are shopping at night or early in the morning.
Back into spots. Backing out of a parking spot is difficult and can be dangerous, especially when you're between two large vehicles. Each year, about 50 pedestrians are killed when drivers back up in parking lots and parking garages, according to the National Safety Council. Backing into a spot can make it easier and safer when it's time to leave.
Avoid road rage. Incessant honking, yelling and spot stealing are all very aggravating, but try not to let your emotions get the better of you. Don't escalate a frustrating situation because you never know what the other driver will do. Remember that the best "revenge" against someone who is driving aggressively is to not respond or engage.
Make yourself visible. About 80% of pedestrian traffic fatalities occur when it's dark outside, according to the National Highway Traffic Safety Administration. Wear bright clothing and walk in well-lit areas if you're shopping early or at night. Before crossing in front of a vehicle, try to make eye contact with the driver so you know they can see you.
Ignore your phone. Keep your cellphone – and anything else that could be considered a distraction – in your pocket.
Pick safe spots. Walk on sidewalks and use crosswalks whenever possible. If you need to walk in the road, walk facing traffic.