Know your bike is secure from theft and shielded from inclement weather.
Now you can ride to and from the train station without worrying about theft or damage to your bicycle.
Avenues in Motion in coordination with NJ Transit offers bike lockers at all Morris and Essex train stops in our service area for a low monthly cost.
Each bike locker can comfortably fit a standard frame bike, a helmet and other gear. Lockers can be rented in 6 months or one year periods for $7.50 per month with a $50 deposit refunded upon return of the key.
For more information or inquires about availability contact Emily Gates at (973) 267-7600 or send her an email here.
To view our bike lockers on a map, visit our Map It page.
Bike lockers are available at the following train stations:
Chatham Station
Convent Station
Denville Station
Dover Station
Madison Station
Morris Plains Station
Morristown Station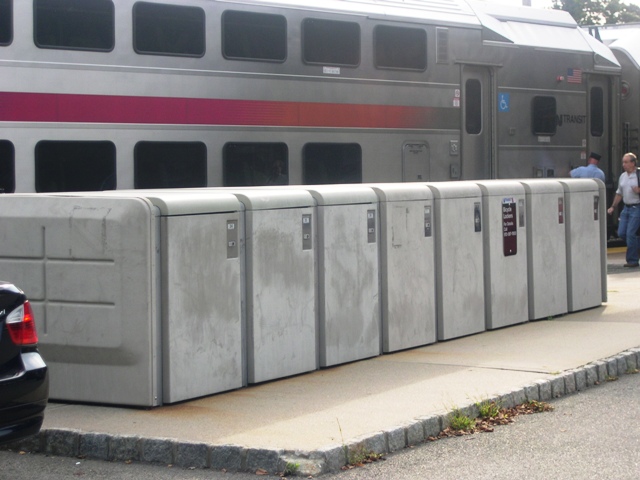 Bike Locker Forms