What is Avenues in Motion?
We deliver programs and services that improve mobility, the environment and overall quality of life in northwestern New Jersey.
Avenues in Motion (formerly TransOptions) provides commute options such as carpooling, vanpooling, mass transit, biking and walking.
We're not only the experts on finding unique transportation options that work for you, but also advocates for a safer and more sustainable future. Avenues in Motion offers a variety of programs for employers and employees, safety programs for bicyclists, pedestrians and teen drivers, and programs in environmental education and sustainability.
Avenues in Motion is one of eight Transportation Management Associations (TMAs) in New Jersey. The TMAs are tasked with implementing strategies and programs that address traffic congestion, safety, economic development, air quality, and livability issues.
Each TMA is responsible for a designated service area, with Avenues in Motion being responsible for the northwestern quadrant of the state. This area encompasses all of Morris, Warren and Sussex counties, as well as suburban Essex, Passaic and Union counties.
Avenues in Motion is a 501(c)(3) nonprofit organization. We are funded, in part, by the Federal Highway Administration via the North Jersey Transportation Planning Authority (NJTPA), the New Jersey Department of Transportation (NJDOT), the New Jersey Division of Highway Traffic Safety (NJDHTS), NJ TRANSIT, the County of Morris, and other private funding sources.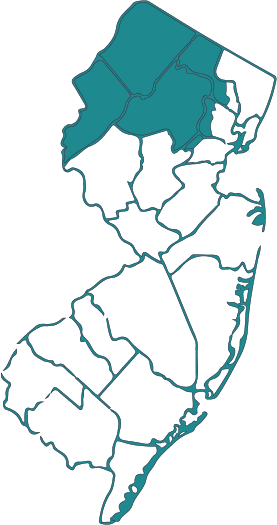 Our Service Area
Avenues in Motion's service area consists of Morris, Sussex and Warren counties, as well as the suburban areas of Essex, Passaic and Union counties. The following is an extensive list of all municipalities in our service area.
Morris County: All municipalities
Sussex County: All municipalities
Warren County: All municipalities
Essex County: Fairfield, Livingston, Millburn, Roseland, Short Hills, West Caldwell
Passaic County: Bloomingdale, Little Falls, Pompton Lakes, Ringwood, Totowa, Wanaque, Wayne, West Milford, Woodland Park
Union County: Berkeley Heights, Murray Hill, New Providence, Summit